Review of AsianDating.com: Largely Legit Site That Connects Marriageable Asian Women to Marriageable Men
If you're on AsianDating.com, you might be a guy with Yellow Fever.  No offense, though.  You know what you want. You are middle-aged, well-off in life, and you live in the United States, Canada, Australia, or Europe.  You're looking for a maybe young, maybe hot, but most definitely Asian, woman.  And you don't really care what kind of personality she has.
An unfair characterization?  Hardly.
Men who go into this site should go with their eyes wide open.  AsianDating.com is a picture gallery of women from the Far East--mainly Philippines and Thailand--with very little emphasis given to showing members' personality.
And guess what?  These women want to get married.  This site is not about dating the Asian woman down the street; it's about overseas marriage and relocation.  If you understand that, this site might be your thing.
Site Is Not a Scam But Users Might Be Scammers
The Site:
AsianDating.com is not a scam.  It is part of the Australian company Cupid Media, an empire of niche dating sites.
While not a scam, AsianDating.com definitely has a sneaky, bait-and-switch quality that makes us uncomfortable.
Know from the start that you will accomplish nothing with the free membership other than wasting your time building a profile.  At every turn, you will be prompted to sign up for the pay site (see "Cost," below).
What we hated the worst were sneaky things like allowing free members to open up the messaging service, type a message, and hit "Send"--at which point you hit another paywall telling you that you must upgrade service to do this.  Obviously, the system knows that you intend to message and that an upgrade is needed.  Why not stop free members from the get-go?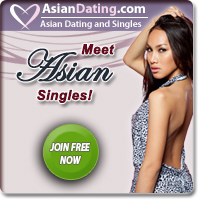 Because, like some other dating sites, AsianDating.com, likes to play psychological tricks.  As mentioned above, they lead you far into an activity, so that you will feel cheated if you back out of the activity.  It also tries to stir up male members' interests by having impossibly hot women show interest in them.  We believe, though cannot confirm, that these are fake profiles set up by the company to pique men's interests.
Within minutes of creating our profile, we already had a hot, young woman show "interest" in us:
And then just a few minutes later, even another:
Users as Scammers:
It's important to make this distinction:  the site isn't a scam, but some of the women you encounter might be.
We give Cupid Media credit for doing more than just giving a perfunctory grunt of assent to the fact that scammers are probably operating on their sites.  They have set up a separate site, Online Dating Safety Tips, which serves as the go-to scam-and-spam Help section for all of their sites.
Within the first 5 days of free membership, we received over 20 e-mail messages from women.  Interestingly enough, only about half of those users had actually opened our profile.  We consider this a design flaw on Cupid Media's part; they should require that profiles be opened before an e-mail can be sent.  Yet it also points to the shotgun approach that some of these people use.
She might be a legitimate user who is so thunderstruck by your handsome appearance that she feels compelled to e-mail you, based only on your pictures.
She might be a legitimate user who contacts hundreds of men to find an easy prospect.
Or she (or he) might be a scammer.
The free membership is worthless.  This Standard Membership lets you create a profile and view other members' photos and profiles.  But if you want to communicate with members, you will need to upgrade to either the Gold or Platinum paid memberships.
Cost ranges from $10 to $35 per month.  For $10 per month, you must purchase 12 months of their Gold Membership for the total cost of $119.98, one payment.  For $35 per month, you purchase one month of their Platinum Membership.  Between the two ends of the spectrum are many other payment plans.
We found that Platinum is a mostly valueless upgrade from Gold (both are paid plans).  As shown by the chart above, the only feature of possible worth is that your profile is outlined in the site's signature lavender color.  But this is meaningless because hopefully you will be the one initiating contact, not the woman.
What's The Site Like?
It's all driven by images and raw data, intent on making sure that the woman meets basic criteria of looks and life circumstances (religion, children, etc.).
Depth of personality?  Not so much.
Here is the entire narrative for one woman:
mysterious..EXTREMES...I'm the deepest, darkest black and the brightest, most blinding white!
The site's approach is the diametric opposite of a site like OKCupid, which prompts members to write quirky, funny, rich narrative profiles.  On OKCupid, it's a brutal world:  you live or die by the strength of your narrative.  On AsianDating.com, you live or die according to your pictures.
Keep in mind that English is a second language for a large number of women on AsianDating.com, so depending on the brilliance of a 600 word profile would be unfair to them.  Add in the fact that many of them have minimal education (but not all).
Surprisingly, the site works smoothly and usually does what you want it to do (except when hitting paywalls).  It also has a bad habit of timing out and logging the member out after a short time.
Images are easy to pull up and scroll through, though we found the 300 x 400 px sizes to be too small.
We especially liked the side-by-side comparison charts, showing whether the man and woman match up in basic criteria:
Again, this illustrates this site's emphasis on basic, raw data.  But nuances of a woman's personality do not come through.
Are the Women Real?
The first question to ask of cross-border dating sites:  Are the women even real?
After reviewing hundreds of women on this site, we believe they are.  There are enough unattractive women in the mix and enough crappy-looking apartment backgrounds to convince us.  This site is not the Asian equivalent of those Russian matchmaking sites where every woman is so impossibly hot and professionally photographed that she cannot be real.
These are real woman, looking for marriage and a ticket to a better life.  The women are predominantly from from Philippines.  Indonesia, Thailand, China, Hong Kong, and Taiwan are also represented.
Are the Women Good-Looking?
Yes, a large number of women are moderately attractive, with a number of very hot women.
Beware, though:  a vast majority of Asian women are experts at making themselves up; this is part of the culture and isn't necessarily a sham perpetrated just to snag an American husband.
This is no better illustrated than the After-and-Before pictures, above, of a woman from the Philippines who claims to be 30 years old.  Made up, she has a sandblasted, overly Photoshopped, unreal quality.  In fact, is that even her?  Something about the nose looks different.  In any case, some chicanery is being perpetrated.
It's not all lipstick and hair, though; men who are partial to Asian women need to beware of their own rose-colored glasses.
Summary
Truthfully, we initially wanted to hate AsianDating.com.  However, we went into our review objectively and found that it is largely a legitimate site and does seek to connect two like-minded pools of people.
AsianDating.com has untapped potential.  If it stripped out its icky, duplicitous aspects--mainly the bogus interest messages and e-mails, and the practice of leading members into paywall deadends--it might even become a legitimate, respected method for two groups of people with similar interests to connect.
Grade
C
Visit Site